My artistic practice is largely informed by my experiences as a second generation Cambodian. Our parents and their peers suffer from undiagnosed PTSD as war children, which had a detrimental effect in our homes growing up. Experiencing loss and displacement in my child- and adulthood broke my heart completely, but also set it wide open: I learned to express compassion for others early on, and understood the power of creating space for voices unheard. Today I am especially moved by airing (hi)stories that are painful, complex and decolonial, because I believe reckoning with them will set everyone free.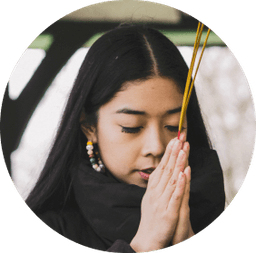 My work takes on a myriad of forms: performance, installation and writing mainly. However, I've expressed myself through different skill sets throughout my artistic career, such as DJing, coding, community building, painting, drawing and sculpting. My work has been described as intimate, meticulous and inherently social.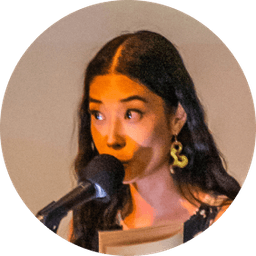 "Tol excels at unfolding the link between political and spiritual forms of reckoning. In her paintings, writing, and public projects she draws on her own experience — both of Cambodian tradition, and urban life, in Rotterdam, and London — to provide a profound understanding of what it means for cultures to exist "in the wake" (as political theorist Christina Sharpe puts it) of tremendous violence caused by imperial expansion, and post-colonial displacement.
Tol vividly demonstrates in her art and writing how "keeping the wake" can be a practice where communal mourning goes hand in hand with vivacious community building, and how young urban cultures may tap into old spiritual knowledge to acknowledge pain and loss, while seeking a future, and dignity in life."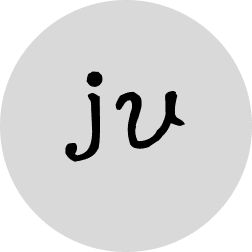 Jan Verwoert. Prof. of Art & Theory, writer & critic.
Samboleap Tol (1990) is focused on creating space for herself to be semi-public about her personal socio-historical and political grievances and expressing ways for reckoned closure - with her peers as her primary witnesses.
Her practice of reckoning is derived from her ongoing investigations into Theravadin Buddhist traditions and Indiginist Khmer animist practices as well as her conversations with her peers and their respective religious practices.
In line with her Khmer arts lineage, she tries to make sense of her different sets of investigations through performance and storytelling, using music and drawings, and hopes that anyone listening recognizes she is telling tales of willpower, faith and dignity.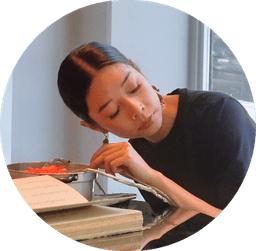 Short bio
Samboleap Tol (1990) is based in Rotterdam and London. She is a research associate at The Research Centre for Transnational Art, Identity and Nation (TrAIN), University of Arts London and a recent graduate of the Piet Zwart Institute, where she graduated Summa Cum Laude. In January 2023, she won the Piet Zwart Institute's Masters Research Awards.
She has exhibited across London, including Tate Modern and South London Gallery, and has given artist talks at Camberwell University of the Arts, Framer Framed, South London Gallery and more.
She studied Fine Arts at Sint Lucas School of Arts and Design (Antwerp) and Central Saint Martins, and also has a degree in Media from the Erasmus University Rotterdam and University of Sydney.
She will be a resident at the Cemeti Institute for Arts and Society in Yogyakarta Indonesia from 1st of April until 30 of June 2023.