My artistic practice is largely informed by my experiences as a second generation Cambodian. Our parents and their peers suffer from undiagnosed PTSD as war children, which had a detrimental effect in our homes growing up. Experiencing loss and displacement in my child- and adulthood broke my heart completely, but also set it wide open: I learned to express compassion for others early on, and understood the power of creating space for voices unheard. Today I am especially moved by airing (hi)stories that are painful, complex and decolonial, because I believe reckoning with them will set everyone free.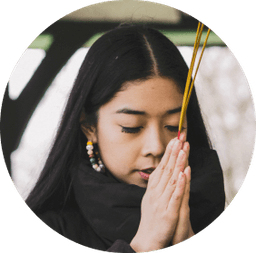 My work takes on a myriad of forms: interactive installations, performance, drawing and writing mainly. However, I've expressed myself through different skill sets throughout my artistic career, such as DJing, coding, community building and painting. My work has been described as intimate, meticulous and inherently social.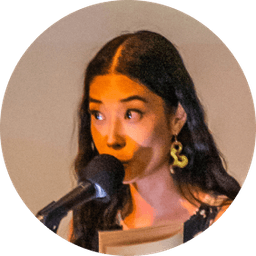 "Tol excels at unfolding the link between political and spiritual forms of reckoning. In her paintings, writing, and public projects she draws on her own experience — both of Cambodian tradition, and urban life, in Rotterdam, and London — to provide a profound understanding of what it means for cultures to exist "in the wake" (as political theorist Christina Sharpe puts it) of tremendous violence caused by imperial expansion, and post-colonial displacement.
Tol vividly demonstrates in her art and writing how "keeping the wake" can be a practice where communal mourning goes hand in hand with vivacious community building, and how young urban cultures may tap into old spiritual knowledge to acknowledge pain and loss, while seeking a future, and dignity in life."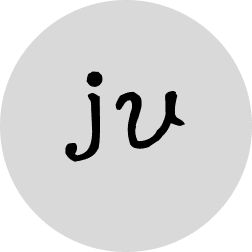 Jan Verwoert. Prof. of Art & Theory, writer & critic.
Samboleap Tol (b. 1990) 's practice focuses on unearthing the postcolonial diasporic psyche, with a central focus on questions of psychological inheritance. She explores ideas of dignity, love, and family that emerge after centuries of colonial brutality, and she delves into the role of reckoning through truth-telling, on both a personal and political level, in restoring faith and dignity in current, past, and future lives.
For over a decade, she has pursued this collaborative practice, engaging with members of different postcolonial communities around the world, from London to Sydney to Yogyakarta. She participates in intergenerational conversations about faith, perseverance, and resilience.
Her practice of reckoning is rooted in her ongoing investigation into Theravadin Buddhist practices and Khmer Indigenous and Brahmanist animism, as well as her conversations with her peers and their respective religious practices.
Through performance, storytelling, music, and animations, she seeks to make sense of her collaborative, artistic, and academic investigations, hoping that anyone listening to her recognizes that she is sharing stories of willpower, faith, and dignity.
She is currently developing a series of DIY instruments through creative coding, drawing inspiration from the instruments of the ancient Khmers, Hinduized Chams (between the 8th and 10th century), and the Indianized/Buddhized Javanese (9th century). These cultures were interconnected through processes of Hinduization, the presence of Buddhist scholars, and active merchant networks.
In these works, she explores the connection between their cosmologies and the contemporary social realities of postcolonial descendants, as she seeks to address questions about how to relate to difficult pasts, truths, and the (unburied) dead.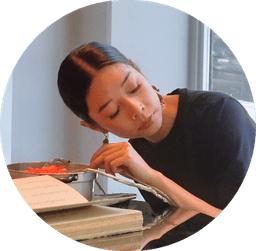 Short bio
Samboleap Tol (1990) is based in Rotterdam. She is a research associate at The Research Centre for Transnational Art, Identity and Nation (TrAIN), University of Arts London and a graduate of the Piet Zwart Institute, where she won the Piet Zwart Institute's Masters Research Awards (2021).
She studied Fine Arts at Sint Lucas School of Arts and Design (Antwerp) and Central Saint Martins (London), and also has a degree in Media from the Erasmus University Rotterdam and University of Sydney.
She has performed and exhibited at South London Gallery (London, 2019), Framer Framed (Amsterdam, 2023), Tate Modern (London, 2018), Ufer Studios (Berlin, 2023) and more; and has taught classes at Camberwell College of the Arts (UAL) and Willem de Kooning academie (HR). During her time as a bachelor student at Central Saint Martins, she organised the first student-led exhibition in the history of the college (Lethaby Gallery, 2018).
She was a resident at the Cemeti Institute for Arts and Society in Yogyakarta Indonesia from 1st of April until 30 of June 2023. In November 2023, she won the Dolf Henkes Prijs 2023.